Pabrik Terbesar Di Dunia!!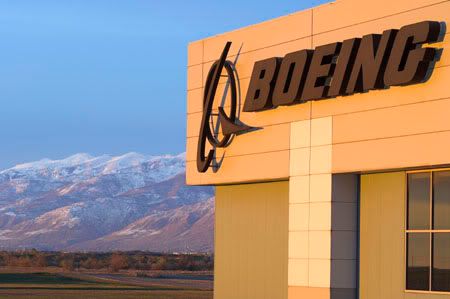 Pabrik Pesawat Terbang Boeing di Everett, Washington, Pinggiran Seattle, AS merupakan fasilitas pembuatan pesawat terbang terbesar di dunia. Jauh lebih besar ketimbang pabrik Airbus di Toulouse, Prancis. Pabrik yang berdiri Juni 1968 ini telah tercatat The Guinness World Records sebagai pabrik pesawat terbang terbesar di dunia dari sisi volume, yakni 472 juta kaki kubik atau 13,3 juta meter kubik. Tinggi atapnya 114 kaki (35 meter), sedangkan crane (derek pengangkat di pabrik) terpasang di ketinggian 90 kaki (28 meter).Ukuran semula pada tahun 1968 hanya 98,3 acre (39,8 hektare), pabrik Boeing terus diperluas sampai beberapa kali hingga mencapai 1.025 acre (415 hektar) pada 1993 dalam rangka pembuatan 777.
Spoiler for wow: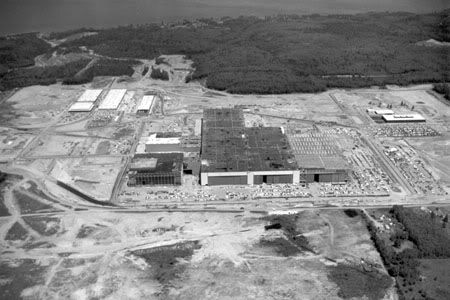 Saat ini pabrik tersebut lebih banyak diperuntukkan sebagai tempat pembuatan pesawat-pesawat Boeing 747, 767, 777, dan 787 (Dreamliner). Pabrik Boeing memiliki tidak kurang dari 25 ribu orang. Di Washington State, Boeing memiliki 72 ribu karyawan. Total karyawan perusahaan itu lebih dari 150 ribu.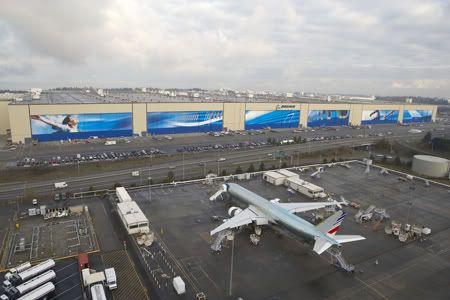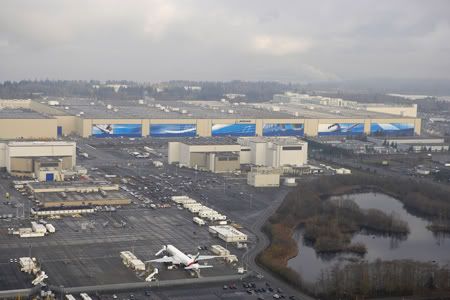 Pabrik ini juga melayani company visit bagi publik yang ingin berkunjung. Dari satu building Future of Flight, pengunjung dapat melihat bagaimana proses produksi sebuah pesawat terbang.
Pengunjung tiba the Boeing factory in Everett, Wash.dimana mereka akan melihat 777s yang sedang dirakit.
Pengunjung membeli tiket ke Future of Flight.
Dari the tour balcony pengunjung dapat melihat 777 airplanes pada setiap tahap konstruksi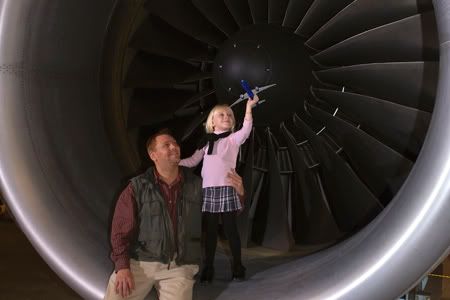 The Boeing Store adalah satu dari toko cinderamata Boeing yang berlokasi di Future of Flight. Menawarkan Logo Boeing pada apparel dan merchandise.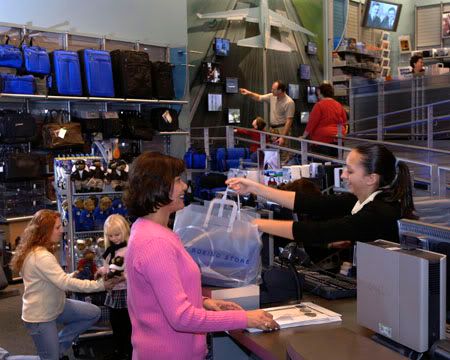 ..janagn lpa